QST cassingle & new bleed Air album
Date: 26. September 2021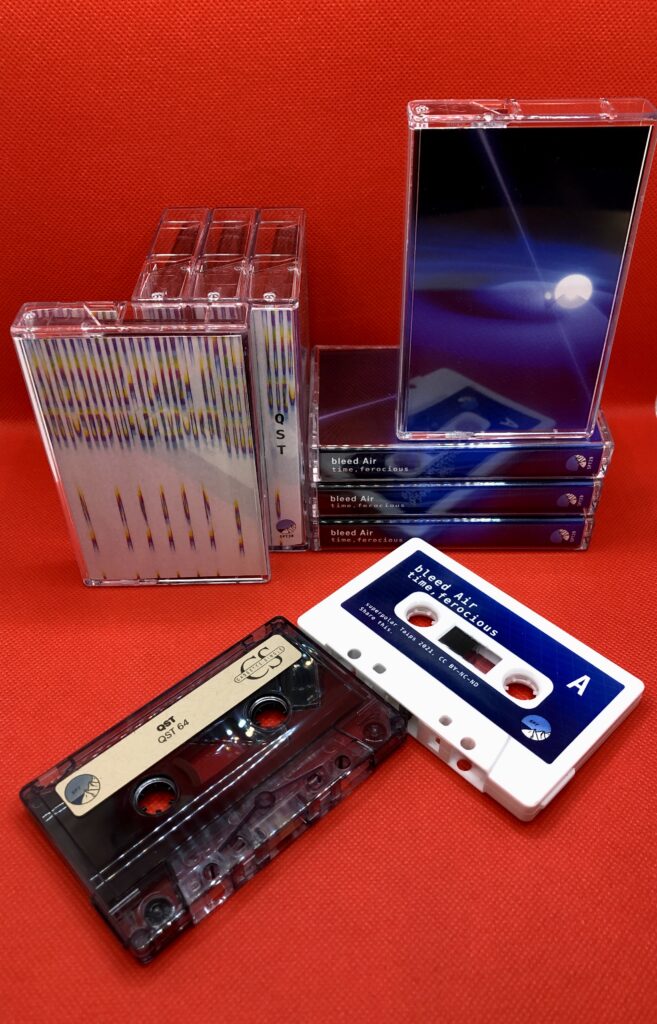 Friday 1 October sees the release of a new Cassette Single by QST, Frans de Waard's – as he says – 'failed attempt' on producing ambient house music. I must say I'm glad he failed since what he produces as QST (with beats) and Quest (w/o beats) is way better than what the genre name suggests. In simple terms it's pretty captivating minimal synth stuff.
The QST cassingle will be accompanied by a new bleed Air album, titled 'time, ferocious' – the first following the eponymous 2020 debut album. It is an attempt at sonic exploration of concepts of time.
bleed Air concludes the work started with Cassingle 'Ogehiko/Yahiko', albeit in a somewhat noisier and more abstract way. Again, all instruments and other (found) sounds were recorded to and with mostly half broken reel to reel and cassette tape machines, fully exploiting their fantastic manipulation capabilities.
Both cassettes will be available from Friday, 09:00 CEST and also offered as a bundle, so that you can save on postage.
P.S.: The 'time, ferocious' digital download will be 'name your price' for the first couple of weeks.
---