Date: 13. November 2022
Dear Friends of Experimental Pop:
We would like to invite you to the following event as part of A-Musik's late night shopping event ('A-Musik Spätkauf'):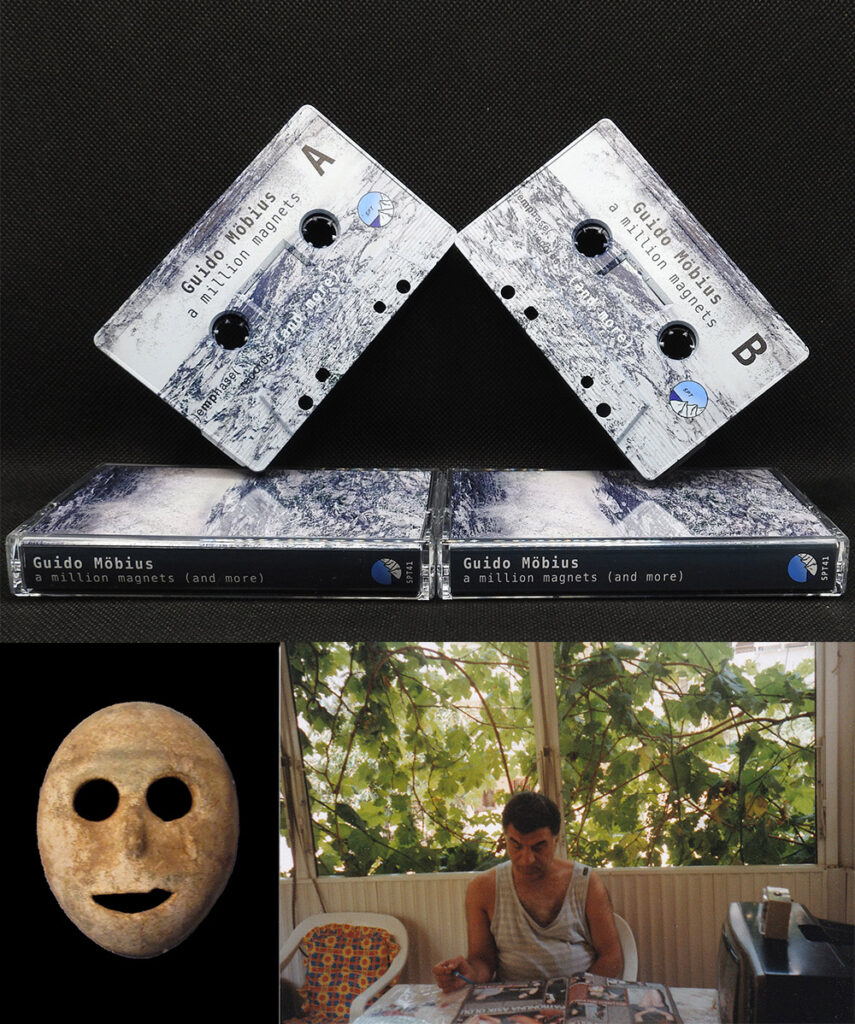 Thursday, 1 December 2022, 18:30
Guido Möbius: a million magnets (and more)
Tape Release Party with DJs
Robin Barnick (superpolar Taïps) & Rudi Treegardener (emphase Records)
A-Musik
Kleiner Griechenmarkt 28-30
50676 Köln
Germany
a-musik.com
What's on? Beautiful music in even more beautiful formats (tape, vinyl); drinks, people, ambience.
We are looking forward to it.
Robin & Rudi
P.S.: Pre-orders of 'a million magnets (and more)' will start Friday 25. November 2022, Release date: 2 Dec December 2022. Promo starts soon. -> mail at superpolar.org
–
–
–
–
Tape and 12″ LP will be available as a reduced price bundle.
–
–
–
–
–