Artists
Ball Geographie
Ball Geographie is certainly funny, weird, different; pick a word. Sometimes they (well 'he' is more likely) sound like a genuine '80s disco band, but then the music leaps into more 8-bit breakbeats, to be followed by a full-on tearjerker 'Snyrk', with lots of sampled guitars and high-pitched voice (one of the few with 'vocals'). Then next on full-on retro '80s minimal synth sound. It is a bit all over the place, these thirty-five minutes, but the perfect antidote for an afternoon of all serious music.
Frans de Waard in Vital Weekly 1252

Live at Budokan (SPT01, album, tape and digital, released 4 September 2020)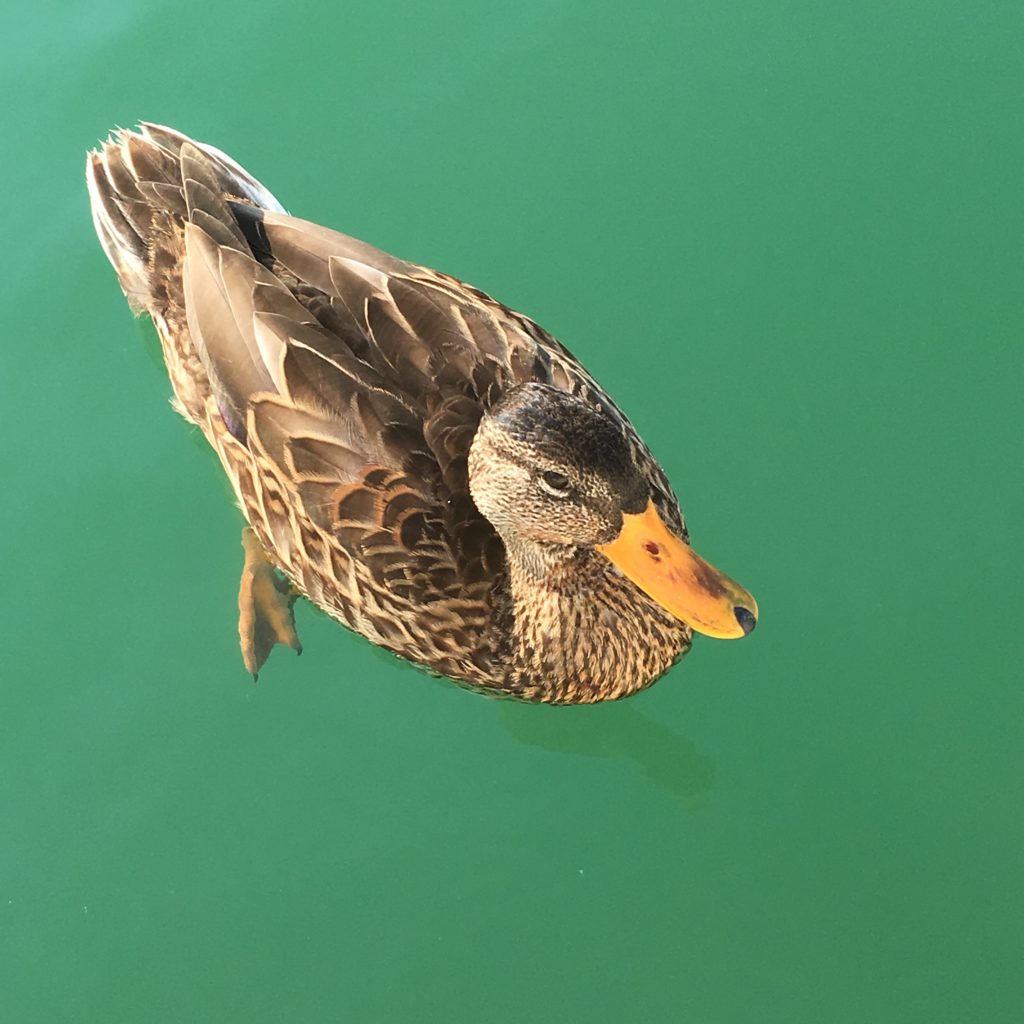 bleed Air
"There is not a lot known of Bleed Air (or rather bleed Air, as the preferred spelling is), who use a lot of "analogue electronic gear, often of the cheaper and not exactly hip kind, and tape effects." Bleed Air also bounce all over the place with their (again I am not sure) sound, going from introspective and ambient, towards a more robotic, upbeat sound, of wacked out techno beats and then going towards minimal synth. The music here is not as quirky as Ball Geographie and it seems (I use that word with some caution) all a bit more serious. That is, perhaps, based on the more moody electronic pieces that are also on this cassette, in which bleed Air wants us to contemplate (maybe). (…) This too is a lovely break from all too seriousness."
"… two excellent pieces of found sound from left and right, stored on a four-track loop, which he plays around, slowly altering the speed of the machine. If I enjoyed the first piece by Whettham Chelmets for its lo-fi ambient quality, I liked these even better. It has that lo-fi quality, intense, dark, spacious and also a bit gritty. Bleed Air should do a long album with this kind of stuff! I sign up for one. "
Frans de Waard in Vital Weekly 1252 and 1267
bleed Air (SPT02, tape and digital, released 4 September 2020)
Release: SPT Cassingle No. 9 (SPT11). Release date: 3 January 2021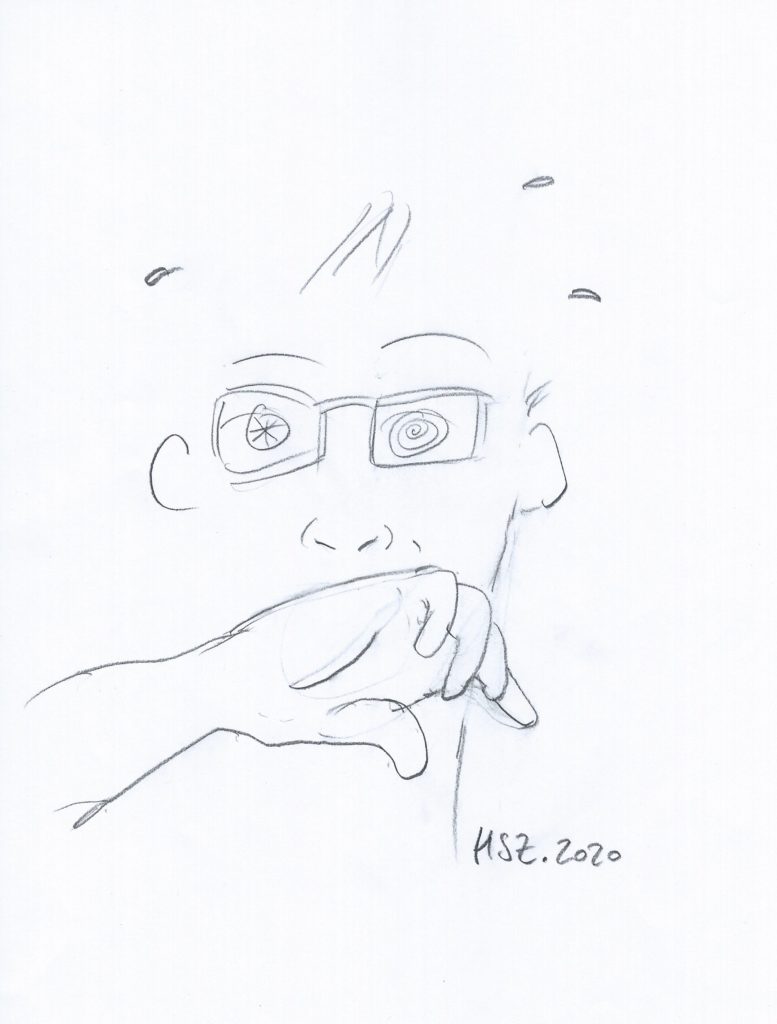 Harald Sack Ziegler
The number of his entries on discogs is 49 – in reality there are innumerable and probably half of them are cassettes or other obscure formats such as a CD-sized 5″ vinyl single called "See Dee". To keep it short: Harald Sack Ziegler – or simply "Sack" – is a lo-fi experimental trash pop/punk legend. He is by no means just a solo artist, as he has already worked with musicians like E*Rock (Sack & E*Rock), FS Blumm (Sack & Blumm), Mouse on Mars and many more. Harald studied orchestral music and is a master of French horn, guitar, drums and toy instruments – but rarely uses them as inventors actually intended.
GERMAN
Die Anzahl seiner Einträge auf Discogs beträgt 49 – in Wirklichkeit sind es unzählige und schätzungsweise zur Hälfte Kassetten oder andere obskure Tonträger wie beispielsweise eine Vinyl-Single in CD-Größe (5") namens "See Dee". Um es kurz zu halten: Harald Sack Ziegler – oder auch schlicht "Sack" – ist eine Lo-fi-Experimental-Trash-Pop/Punk-Legende. Keineswegs ist er nur als Solo-Künstler unterwegs, hat er doch bereits mit Musikern wie bspw. E*Rock (Sack & E*Rock), FS Blumm (Sack & Blumm), Mouse on Mars und vielen weiteren zusammengearbeitet. Harald studierte Orchestermusik und beherrscht Waldhorn, Gitarre, Schlagzeug sowie Spielzeuginstrumente meisterlich – nutzt sie aber seltenst so wie es Erfinder*innen eigentlich vorsahen.

SPT Cassingle No. 3 (SPT05). Release date: 6 November 2020
Master Musicians of Dyffryn Moore, The
The Master Musicians of Dyffryn Moor is one of a number of aliases of Simon Proffitt, a north Wales-based multi-disciplinary artist making niche-appeal and often concept-driven music and non-music for over 15 years. It exists in a fictional, parallel Wales, where everyday life is filled with ritual and folklore. He also records drones/tones as Cahn Ingold Prelog, electronica as Carnedd Aur, processed field recordings as part of The Incidental Crack and non-idiomatic improvisations under his own name.
SPT Cassingle No. 2 (SPT04). Release date: 6 November 2020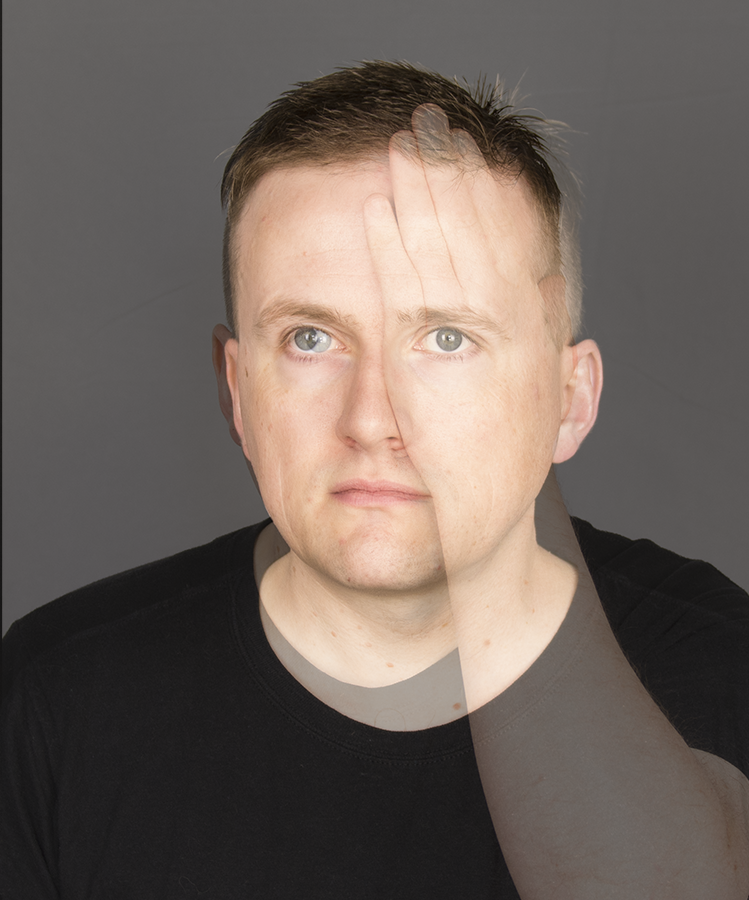 Tiger Village
The original thought behind the music of Tiger Village was to make music that is missing a core component of composition, as if an artificial or alien intelligence tried to mimic human music but the results were skewed. Much of this is achieved by blurring the concepts of tempo, rhythm and time signature. Over the years of the project the processes Tiger Village uses have changed, but the concept of blurring the lines of composition always remains.
Tiger Village is Tim Thornton. He lives in Cleveland, Ohio, USA and runs the Suite 309 label: suite309.bandcamp.com

Release: SPT Cassingle No. 1 (SPT03). Release date: 6 November 2020
moduS ponY
"(…) Modus Pony's music genre-spanning, intricate guitar/bass/synth arrangements immediately stood out" — bleed Air
He resides in Los Angeles, California, USA
https://moduspony.bandcamp.com
Release: SPT Cassingle No. 6 (SPT08). Release date: 4 December 2020
qualchan.
qualchan. is a native american multi-disciplinary artist residing deep in the heart of cascadia. they describe their work as a reimagining of americana filtered through the tropes of new age, focusing primarily on living through the anthropocene. they call this wave now age, & are the only member of this school. they have released through Strategic Tape Reserve, Hotham Sound, No Problema Tapes and many others.
https://hangontoyrego.bandcamp.com/music
Release: SPT Cassingle No. 4 (SPT06). Release date: 4 December 2020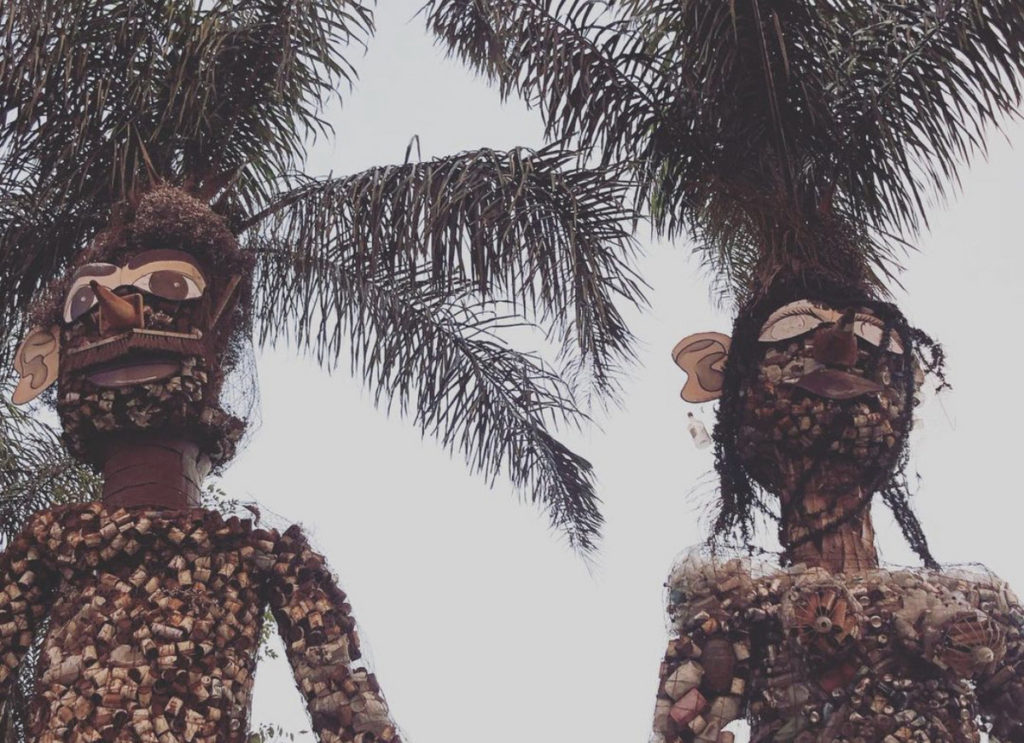 German Army
German Army is a two piece (DT and GT) from the San Gabriel Valley, California, USA. Raised on Sydney Possuelo and Paulo Freire, their catalog seeks to critique US imperialism and nationalism.
https://germanarmymusic.bandcamp.com/music
Release: SPT Cassingle No. 5 (SPT07). Release date: 4 December 2020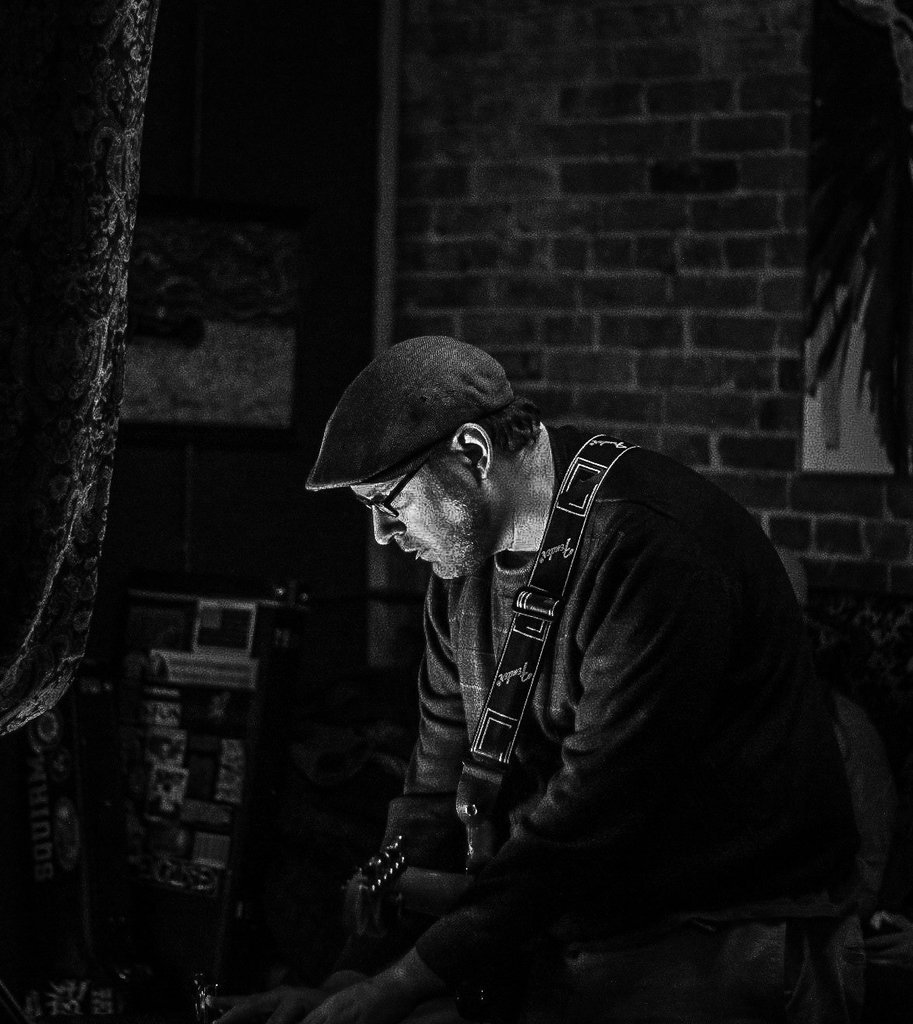 Whettman Chelmets
Whettman Chelmets is an experimental artist from the United States who loves to compose experimental musics with his sheet music, his guitar, and mainly his computer. He makes all his music in his living room while waiting for the pandemic to end so he can run to Target to get a pound of Beyond Beef because Saturdays are Taco Salad nights.
https://whettmanchelmets.bandcamp.com
Release: SPT Cassingle No. 7 (SPT09). Release date: 3 January 2021
Nicholas Langley
Nicholas Langley lives in Brighton, England and runs the label Third Kind Records. As a solo artist he has self-released music since the early 1990's, such as the albums 'Thinky Space' and 'Final Wave' in recent years. The majority of his output is collaborative, releasing albums with Hassni Malik, Linden Pomeroy, Dark Half and as one half of Pharagonesia, Kyle & Wilbur, Erm & Nickname, Cosmonauttransfer and Bodies Of Light, as well as playing in the collective The Vitamin B12. He is currently working with guest musicians on a new album for 2021, as well as working on mastering jobs and guest productions.
Check out his brilliant album 'Final Wave' (vinyl and digital):
https://thirdkindrecords.bandcamp.com/album/final-wave
Release: Cassingle No. 8 (SPT10). Release date: 3 January 2021
Robin Barnick
Borrowing the motto of a pedal effects manufacturer, we'd say that Robin has an analogue brain and a digital heart.
Be that as it may, he definitely has a fondness for early digital synthesizers and pedal effects units and likes to fiddle around with both, mostly with an improvisational approach.
He hails from Niederkassel-Lülsdorf/Ranzel, which is kind of on the countryside, but also wonderfully located in the middle of the lovely Cologne-Bonn 'chemistry belt', depicted on the inside cover of his first (and certainly not last) release for our small label.
Release: Sinusoidal Frequency Modulations, EP. Release date: Feb. 2021
I Was Listening To Tapes In Tokyo
I Was Listening To Tapes In Tokyo is a duo formed by Matteo Giai (double bass, pedals) and Francesco Ameglio, aka Guybrush (electronic and tapes).
Francesco also co-runs the sovnrecords.com label.
Daniel Saylor
Daniel Saylor is a percussionist and composer from Orlando, Florida, USA, combining influences from jazz, rock, and various electronic music genres into a multifaceted sound.
https://danielsaylor.bandcamp.com/music
Aros E-V
Aros E-V is the ambient music project of sound artist Ryan Evans. Using tape loops, field recordings, and digital processing, he creates slow sound pieces that underline the passing of time.
https://canigourecords.bandcamp.com
Adderall Canyonly
Wanye Longer loves half-broken old gear and mostly-broken people, in equal numbers, and a good day involves adequate portions of both.
https://adderallcanyonly.bandcamp.com
Cruel Diagonals
Megan Mitchell composes unsettling, ethereal music under the alias Cruel Diagonals. A jazz and classically trained vocalist, Mitchell performs and creates in numerous capacities.
Cruel Diagonals is an outlet for destructive sample processing, vocal exploration, and a palette for inter-media contemplations and applications. Influenced by early experimental filmmakers such as Maya Deren and Kenneth Anger, Cruel Diagonals has been described in cinematic terms, evoking moods and montages of an eerie, surrealist timbre. Warped field recordings and layered vocals incite a beckoning to a phantasmagorical, metallic-tinged state of existence.
https://www.crueldiagonals.com
Phirnis
The musical output of Vienna's Phirnis stands for a longtime tradition of "chill noise" (The Antidote Podcast), which is to noise music what yacht rock is to heavy metal.
The Tuesday Night Machines …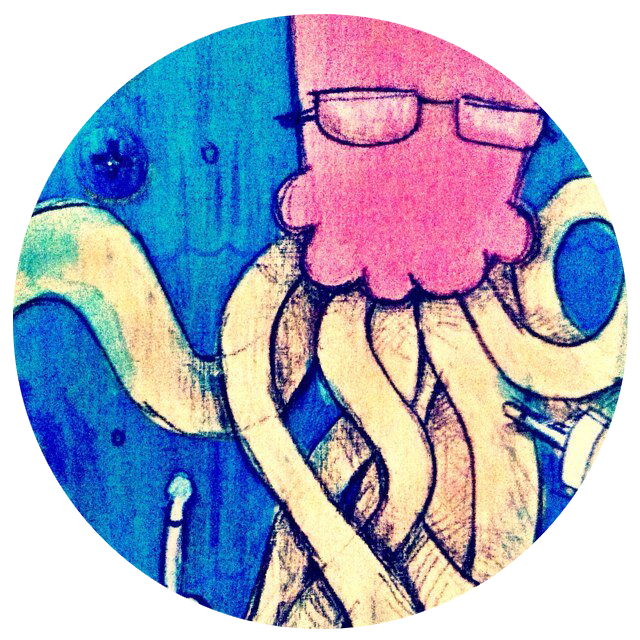 … have wandered the modern music synthesizer planes for over a decade, in search of electronically augmented, audible enlightenment. Their encounters with gear, genres and gentlefolk are documented in an ever growing array of YouTube videos of low to medium production values.
Emerging Industries of Wuppertal (EIW)
is a (possibly defunct) trade association with known links to Cologne's Strategic Tape Reserve.
-> strategictapereserve.bandcamp.com
Modelbau
… is one of the many monikers of Frans de Waard. He has been producing music since 1984. First as Kapotte Muziek, but throughout the years, he also worked as Beequeen (with Freek Kinkelaar), Goem (with Roel Meelkop & Peter Duimelinks, both of whom are also a member of Kapotte Muziek these days), Zebra (with Roel Meelkop) and such solo projects as Freiband, Shifts as well as his own name. He has worked for Staalplaat (1992-2003) and since 1986 as a reviewer for his own publication Vital, now only Vital Weekly, an online music magazine, which has been the online source for underground music since 1995, and which celebrated it's 1000th issue in 2015.
---