Date: 7. December 2021
Two pieces for disembodied guitar. 
Date: 1. October 2021
Concepts of time, in (tape) music.
Time as physical quantity, the nature of time as defined by general relativity, the resulting model of spacetime (German: Raumzeit) and ripples therein caused by gravitational waves. Time dilation, time offset, time measurement. Present, future, past.
An attempt to approach the complex subject of time and spacetime sonically, using devices that allow time manipulation (somewhat): Analogue tape recorders, effect pedals with 'time' knobs.
All instruments were recorded to and with (mostly half broken) tape machines on looped reel to reel or endless cassette tapes. On some tracks, these machines were also used as tape echos, mostly by exploiting their saturation, warm overdrive and noise capabilities.
Instruments and sound sources and tools used: Field recordings (Star City Tserkov' Spasa Preobrazheniya church bells; Mbira, Kalimba, Acoustic Guitar, electric bass guitar, cello bows, human voice, found reel to reel audio that came with used tape recorders I bought), synthesizers.
In a way, this album concludes, albeit in a somewhat noisier, abstract and sometimes deafening way, what I started with the 'Ogehiko/Yahiko' cassingle.
Date: 4. September 2020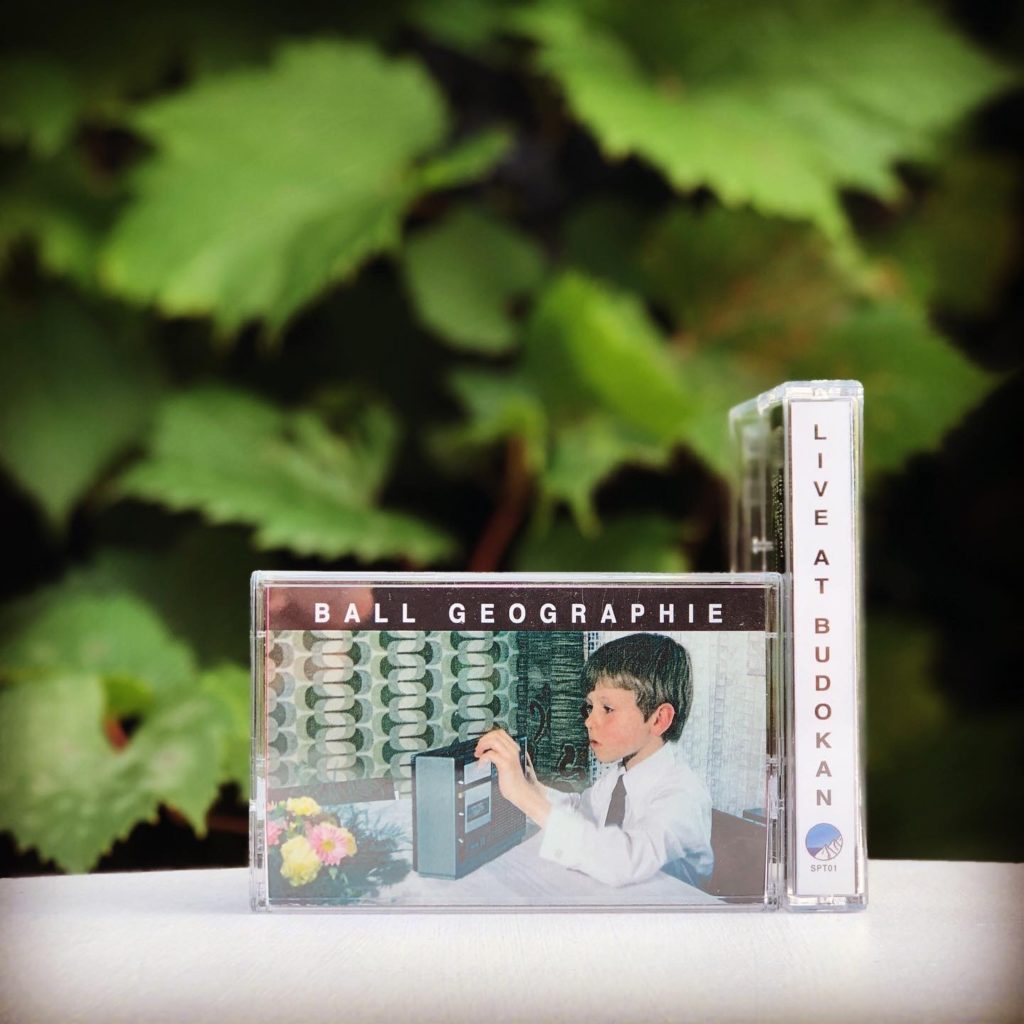 Many references and elements come to mind when trying to describe Ball Geographie's music: From Chamber Pop to Disco. From Lo-fi to High-End. Found sound referencing the likes of Studio Braun. Fully conscious use of presets, but only when they make full sense. Beats. No improvisation, everything is always structured to the maximum. 80ies vibes, folky guitars, timelessness …. It is electronic, and acoustic.
Ball Geographie lives, works and produces his music in Cologne, Germany. He loves his Boss DR-550 and its HiQ sound. Kalimbas, musical toys and Dictaphones too.
-> Read more on the artists page