The Cassingle Series
Date: 20. October 2020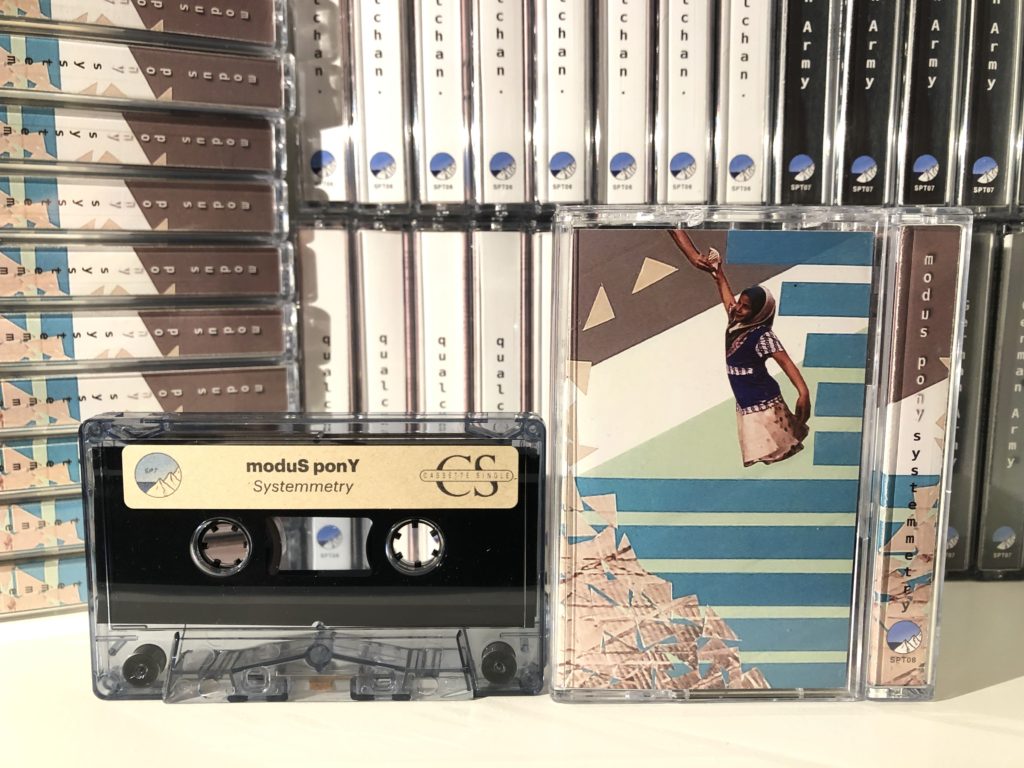 30 Artists. 30 cassette singles. Exclusive B-sides. Individual artworks. 10 hand-dubbed copies per tape and artist go on sale. Eventually, all tracks will be released on a compilation (digital/cassette), planned for late 2021 spring 2022. That's the SPT Cassingle series in a nutshell.
The first two batches of three were released on Friday 6 November and 4 December 2020 and quickly sold out. First artists were Tiger Village (SPT03), The Master Musicians of Dyffryn Moor (SPT04), Harald Sack Ziegler (SPT05), qualchan., German Army and Modus Pony.
Contributing artists: Elizabeth Joan Kelly & David Rodriguez, Seffi Starshine, Fae Moonbeam, Cruel Diagonals, moduS ponY, Nicholas Langley, Emerging Industries of Wuppertal, Phirnis, Whettman Chelmets, Aros E-V, Carlos Perea Milla/Melquiades, qualchan., German Army, Stichflamme Dormagen, bleed Air, Ball Geographie, Leaaves, Francesco Ameglio/I Was Listening To Tapes In Tokyo), Tiger Village, The Master Musicians of Dyffryn Moor, Harald Sack Ziegler, Daniel Saylor, Adderall Canyonly, Jamie Orlando/Zigra, The Tuesday Night Machines, Robin Barnick, Therapeutische Hoergruppe Koeln , QST, Von Heuser, Chorchill, Cinchel, Hualun, Ffion, Petridisch … and more.
Stay tuned for more details on the individual releases and artists mentioned over at Bandcamp or here.
---