Cassingle #1: Tiger Village [SPT03]
Date: 26. October 2020
25 Artists. 25 C-5 (that's 2:30 per side) cassettes with two tracks. Exclusive B-sides. Strictly limited to 10 hand-dubbed copies each. Custom design.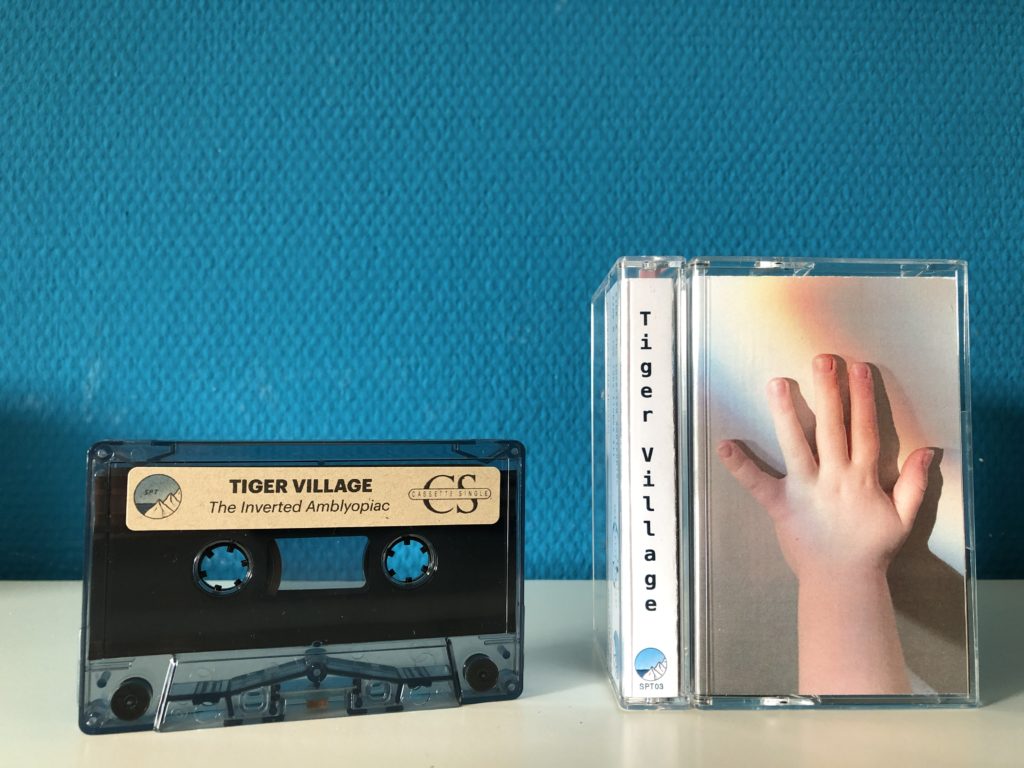 superpolar Taïps presents the first release of its Cassette Single series.
The original thought behind the music of Tiger Village was to make music that is missing a core component of composition, as if an artificial or alien intelligence tried to mimic human music but the results were skewed. Much of this is achieved by blurring the concepts of tempo, rhythm and time signature. Over the years of the project the processes Tiger Village uses have changed, but the concept of blurring the lines of composition always remains.
Tiger Village is Tim Thornton. He lives in Cleveland, Ohio, USA and runs the Suite 309 label (suite309.bandcamp.com).
---